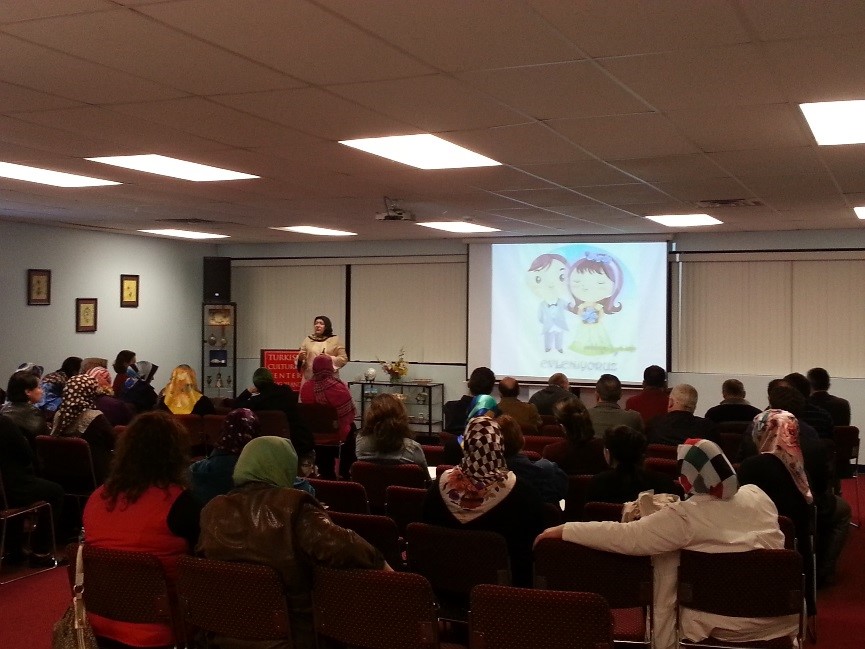 Turkish families from all around the New York gathered together at Turkish Cultural Center New York's Medford location last week to discuss the importance of family life serenity.
As the head guest and a speaker Dr. Figen Barlas Es touched upon the tips and clues on how the couples should respect each others and make sure that they follow the lines of our culture and rise our children in that sense. Dr. Figen said that the family is the smallest but the most important stone piece of the community's structure. In addition, the serenity in this structure will affect the community in many positive ways.
After Dr. Figen, Mr. Savas Cetinkaya who is the religious in structure of North East Islamic Community Center of New York branch took the floor. He said that this seminar was a very successful and a productive program for the families in New York. Mr. Savas also spoke about the interest of child's education and how it can be challenging to give the most attention on raising a child in a busy world. ''But when the child is raised the right way, this would be a positive gain to the community and it's surroundings.
Dr. Figen and Mr. Savas also spoke to the guests in private for personal questions. The night was ended with a serving a dinner to the guests from the delicious Turkish cuisine.
November 22, 2013
by North East Islamic Community Center