The weekend of June 19th. 20th. and 21st. saw the 11th Annual Ramadan Tent celebration in Sunnyside, hosted by the Turkish Cultural Center, Queens, and North East Islamic Community Center.
This has now become a much-anticipated event with the people of the community at large, and not just the Turkish American community, as was evident by the multitude of people who attended each evening – some even coming back on the second and third evening to reconnect with friends they had made the previous day. There were strangers, friends and families from all walks of life and various cultures and faiths who came together to participate in this tradition of sharing the Iftar meal. While there was not an exact number counted, it is estimated that somewhere in the region of 3000 meals were served during the 3-day event. The people attending were not only treated to wonderful food and company, they also heard some beautiful traditional Sufi music from Amir Vahab and his group, and a rare Whirling Dervishes performance.
Regretfully, local elected officials were not present, however, Governor Andrew Cuomo and City Comptroller Scott Stringer did send representatives from their respective offices to convey their best wishes for the event.
There were also religious leaders and representatives from practically every faith present, proving once again, that there is a strong and ever growing solidarity of faiths, not only in our neighborhood, but throughout the City. At a time in history when, unfortunately, so much emphasis is placed on the negative aspects of religious and cultural differences worldwide, it was so wonderful and reassuring to be a part of, and to share with fellow human beings, this celebration of peace, friendship, sharing, tolerance and togetherness.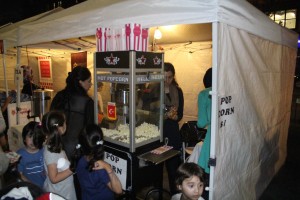 June 27, 2015

Comments are off