The Turkish Cultural Center and North East Islamic Community Center organized a workshop for after school directors and teachers in New Jersey.
Beginning September 7, 2015, after school programs will start classes located at the Turkish Cultural center locations.
The work shop informed directors, and teachers of the after school curriculum, rules, regulations and related topics.
Overall good conduct/morals, and religion classes of NEICC were informed to teachers at the workshop.
The TCC and NEICC after school program will organize the overall cultural and Turkish language classes, religion and good conduct/moral classes at the Turkish Cultural Center.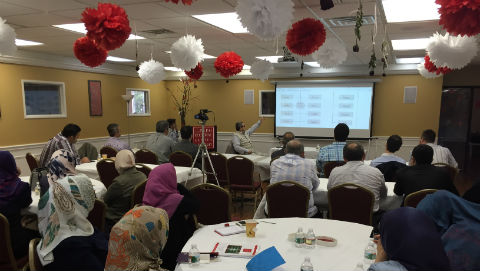 May 20, 2015

Comments are off